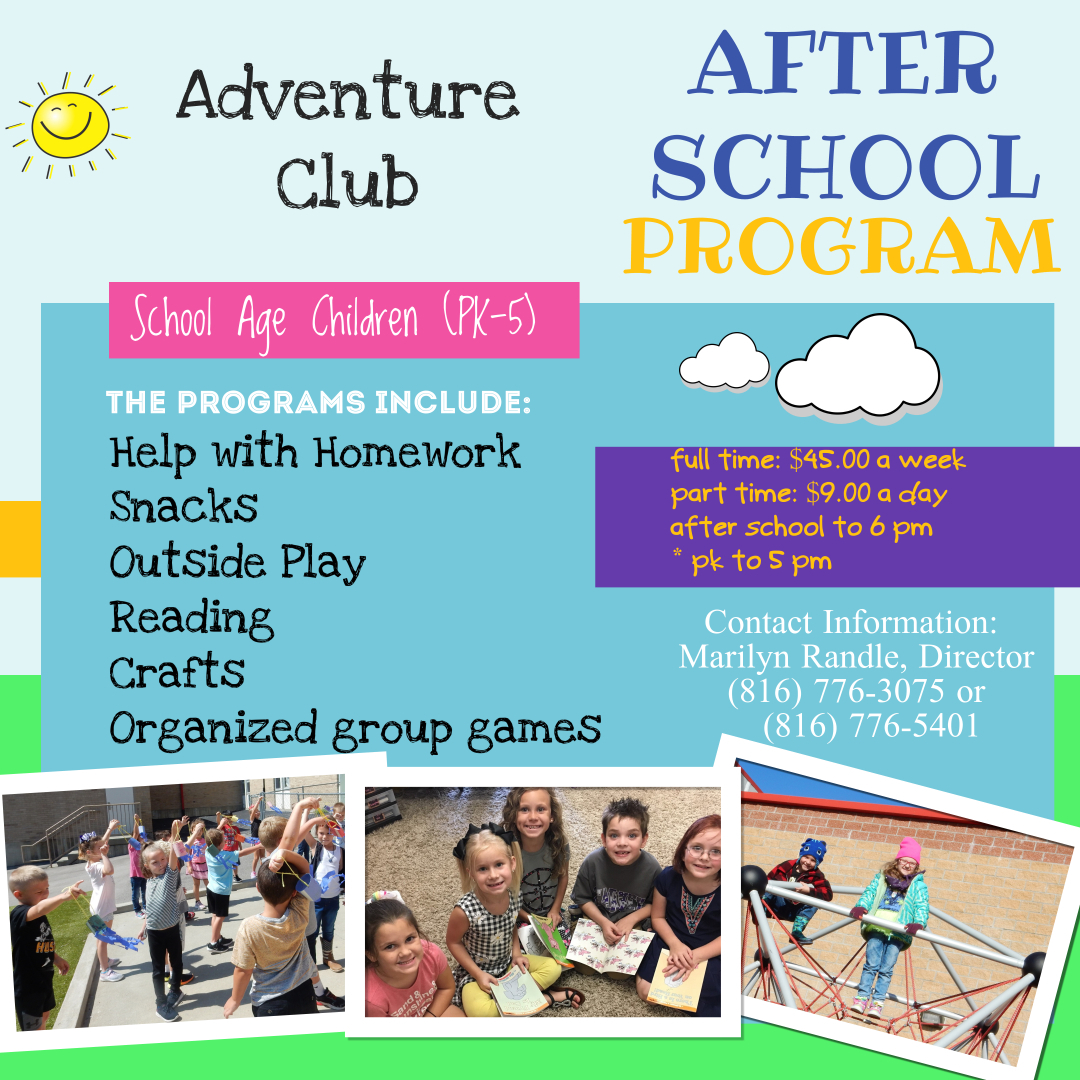 ADVENTURE CLUB AFTER SCHOOL PROGRAM
for School Age Children (PK – 5)
This program provides care and supervision for children after school. Children are given a safe environment and a chance to participate in enrichment opportunities.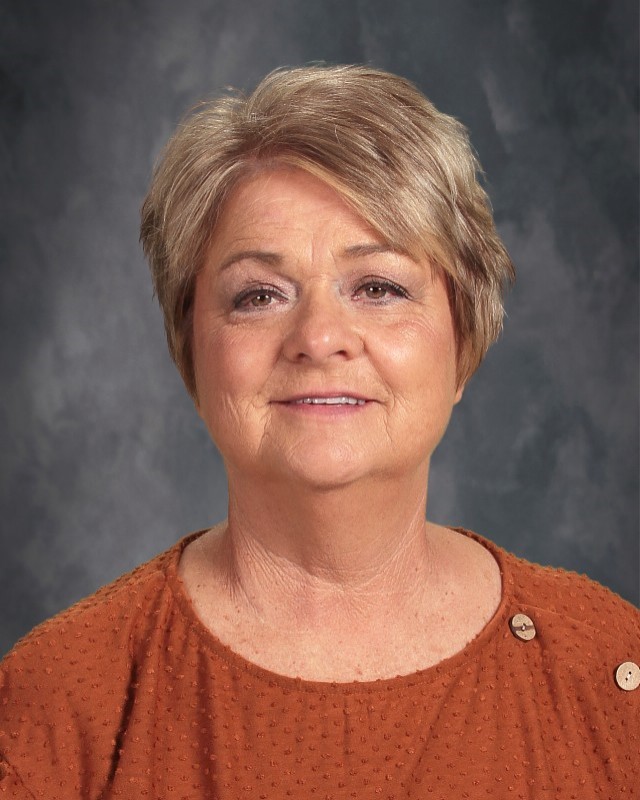 Contact Information:
Marilyn Randle, Director
(816) 776-3075
(816) 776-5401
CARE & ENRICHMENT OPPORTUNITIES
Help with homework
After school snack
Appropriate social skills taught
Outside play with good weather
Reading center
Crafts
Organized group game
Days that school is in session the Adventure Club is open.
Early Release Days: Childcare is provided on days that school is dismissed early for parent conferences and inclement weather.
Holiday Breaks and School Not in Session: On days there is no school, the Adventure Club is closed.
Professional Development Days: Only for students enrolled in Adventure Club and must sign up in advance.
Enrollment fee: $25.00 for first child and $20.00 per sibling
Full-time: $45.00/week – sibling discounts available
Part-time: $9.00/day – no sibling discounts for part-time
Early Release Days will be $3.00 an hour.
Professional Development Days: $30.00 for the day - hours are 7:00 a.m. - 5:00 p.m.
FEES MUST BE PAID IN ADVANCE AT ALL TIMES